Tips to Start FIFA 17 Ultimate Team
FIFA 17 Ultimate Team web app is going to be released. Here are some tips concluded from EA Sports forum to help you start FUT.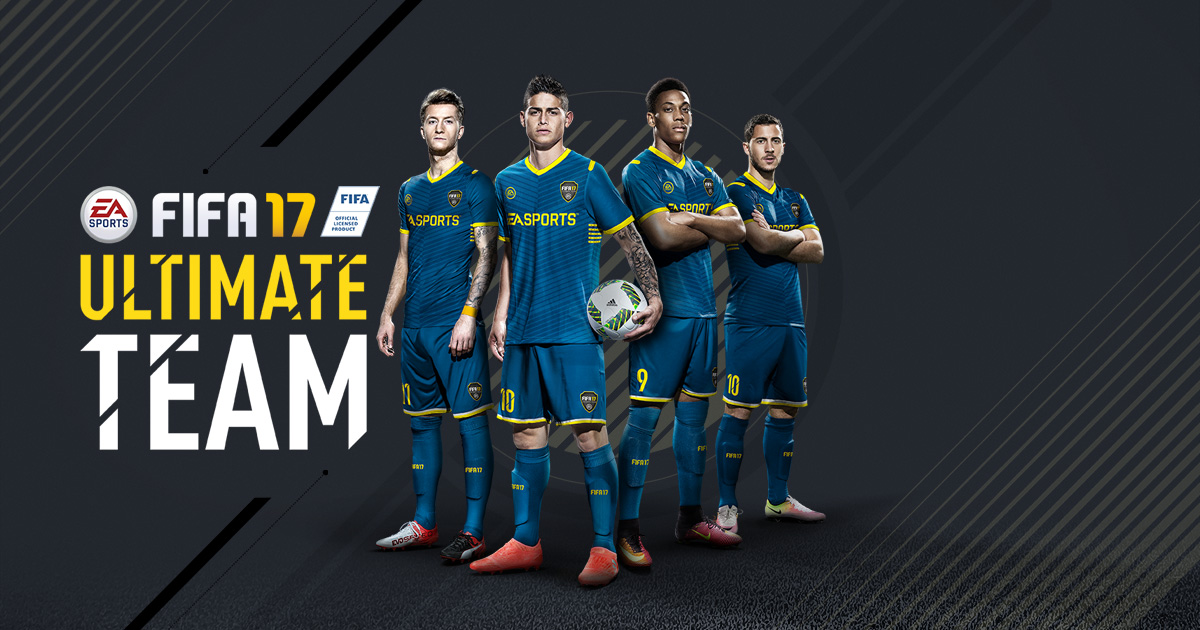 1. When you plan to spend money on FIFA points, do it as soon as possible. If you play for Xbox One, wait until the proper release, as the 'ones to watch' cards won't be in packs during the EA Access phase. The card value is the highest about 2 weeks or so after the release, then slightly declines. If you want to be sensible and look to maximise your coins, you'd stick to pretty much discard value players until around Christmas. You can make good cheap teams with non-rare players around 350-750 coins per player and with rare players around 750-1200 coins. You can normally sell this sort of player for a couple of hundred less than the cheapest on the market.
2. Unlock all the rewards you can from the catalogue (this is in the main FIFA menus somewhere). What you can get depends on your EASFC level, but you get things like 99 match contracts etc which will save you coins. You also get a wide variety of loan players which means you can use them in your teams for a while without buying any players. Unlock all the kits and balls etc from the catalogue and quick sell them. You can try selling them on the market but it'll be saturated and they'll pretty much never sell. Make sure you unlock the coin boosts as soon as you start playing, and unlock the highest value ones first.
3. Buy and sell at the right time. Wednesday night (a couple of hours after new TOTW comes out) is when the most packs get opened, so this is the ideal time to buy stuff on the market and the worst time to sell. Prices fall after a new TOTW and then rise (sometimes quite sharply) on a weekend. So buying and selling at the right time can make quite a difference. If you had 50 cards to sell worth about 1,000 coins each on a Wednesday night, these same cards could be worth 1,500+ on a weekend. Makes quite a big difference, and it all adds up.
4. Managers give you a contract boost (3% on rare and 1% non rare) up to a max of 50%. So if you have enough managers in your club to accumulate the whole 50% then every 28 contract card you apply will actually be worth 42 contracts. But as many cheap managers as possible to get the 50% as it'll pay for itself tenfold with what you save on contracts.
Hope these tips could be helpful for you to start FUT.
Get In Touch 1
Email: service@u4gm.com
Skype ID: coolyou8
For Game Account: coolyou999
Buyer Complaints: Customer-service-Cool@hotmail.com
FeedBack
Craig K. Howard:

Best coin site ever, took two seconds to order and I had the coins as soon as I signed into my xbox!

Monica:

Best site to buy coins from, i made a mistake and the personal helped me for 1.5 hours. Best site ever, thank you soo much, 100k packs here i come

McBride:

Amazing site, cheapest price, fastest delivery, warmest customer service. Really make me satisfied! Highly recommended!
Completed Orders
FIFA15C1532049871 (07/21/2018)

Buy FIFA 16 Coins

FIFA15C1532108250 (07/21/2018)

Buy FIFA 15 Coins
FIFA15C1532085844 (07/21/2018)

Buy FIFA 15 Coins

FIFA15C1532110480 (07/21/2018)

Buy FIFA 16 Coins
FIFA15C1532096493 (07/21/2018)

Buy FIFA 16 Coins

FIFA15C1532096701 (07/21/2018)

Buy FIFA 15 Coins
FIFA15C1532073628 (07/21/2018)

Buy FIFA 16 Coins

FIFA15C1532062411 (07/21/2018)

Buy FIFA 16 Coins
FIFA15C1532071096 (07/21/2018)

Buy FIFA 15 Coins

FIFA15C1532087885 (07/21/2018)

Buy FIFA 15 Coins
FIFA15C1532095776 (07/21/2018)

Buy FIFA 15 Coins

FIFA15C1532064738 (07/21/2018)

Buy FIFA 15 Coins
FIFA15C1532091977 (07/21/2018)

Buy FIFA 16 Coins

FIFA15C1532086724 (07/21/2018)

Buy FIFA 16 Coins
FIFA15C1532110074 (07/21/2018)

Buy FIFA 16 Coins

FIFA15C1532110657 (07/21/2018)

Buy FIFA 16 Coins